The following time the three of us studied together, Yamaguchi One left to acquire lunch for the group while Yamaguchi Two made an attempt to kiss me. Number Two continued insisting, "We are all friends, aren't we?" when I tried to explain to him that I now was Yamaguchi One's girlfriend. He finally agreed to wait until One came back with the meal when I said to him that we are all friends, but not that type of friends.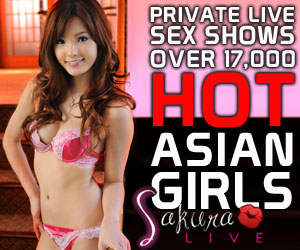 They then engaged in a conversation that I was unable to hear in the kitchen. We drank sake before and after our dinner, which Yamaguchi One had warmed up before he served the dish. Number Two needed to know that Number One and I were more than just buddies, so I allowed him to sip sake from my belly in front of him. When Yamaguchi Two said, "I am out of sake," I was sitting with my head on Yamaguchi One's lap and he was stroking my hair and forehead.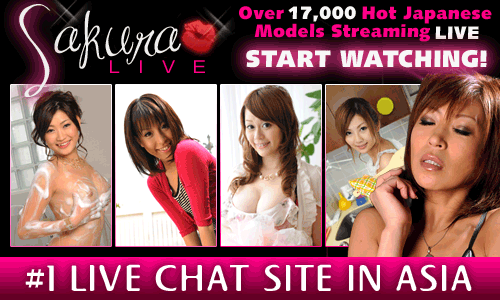 Number One gave me a drink of sake and told Number Two to help himself. Yamaguchi Two sipped sake from my belly as I chuckled. He gave me a kiss as he was doing it. Yamaguchi One kept pouring sake into my belly for Number Two to lick out as we intensified our kissing during the course of the evening. Yamaguchi One unfastened my belt and rolled down my jeans so that Number Two could lick me lower and lower, and I consented since I was getting more and more turned on. As tongues explored beyond my upper and lower lips and they both started removing my clothes, I laid there shivering in anticipation.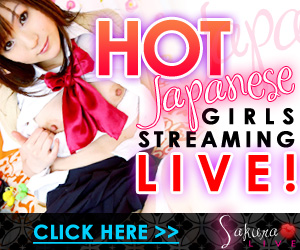 I found it hard to comprehend that I was letting and perhaps liking what was occurring to me. I allowed myself to be licked, kissed, and caressed by two lips and four hands. I voluntarily reached out and helped Number One to put his cock in my mouth as he stood at the end of the sofa and dropped his pants. A little while later, Number Two guided his dick into me as I felt him lift my leg and place it on his shoulder. I raised an inquiring eyebrow at Number One, who grinned and responded, "It's OK," as I completely gave myself up to the two of them.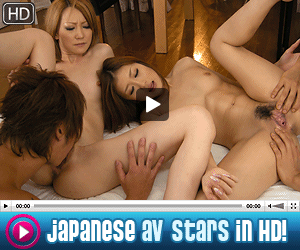 I found myself feverishly sucking on Yamaguchi One's cock as Number Two deepened his penetration into me. When we first had sex, I was unhappy that Number One did not cum in my mouth. However, this time, when his best friend's cock crashed into my still-virgin pussy, I refused to back down. Soon after, I could feel him tensing up, and the first stream of sperm entered my mouth. His companion started to load my clasping vagina with sperm as well, as I proceeded to suck and drink every drop of sperm I could from Number One's cock. I briefly questioned which cock it was that had sent me into the depths of sexual oblivion as I felt myself cumming.
After that, I was used by them as a sexual object. Sometimes, they made me kneel in front of them and quickly lick and suck each of their cocks until they came. In an effort to induce the two of them to cum at once, I occasionally switched between the two of them while ignoring that particular Yamaguchi which was the most aroused at the moment. That required extraordinary timing and awareness of how ecstatic each of them was.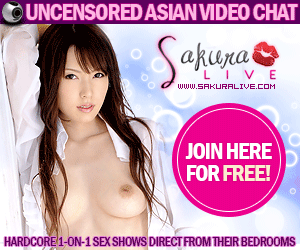 The sensation of power I had from holding two penises between my thumb and index finger at the opening of my open mouth and having them both come simultaneously into my mouth was wonderful and a great turn on for me, even if I would only succeed in one or two attempts out of ten.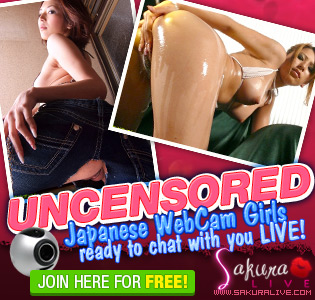 One afternoon, they had to get me really wasted from sushi before I would consent to allowing them to fuck me both anally and vaginally at the same time. We used a huge amount of lubricant and, after experiencing the initial pain, I became more and more excited. Number Two entered inside me from behind while I was being straddled by Number One. Before Number Two could eventually penetrate my anal hole, Yamaguchi One had to nearly entirely pull out from my pussy.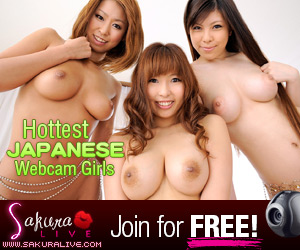 Yamaguchi One gently reentered me, and the sensation of having two cocks filling me at once was so fantastic that I experienced many orgasms even though Number One was still within my vagina while Two was fucking my ass. Number One eventually started to leave me when Number Two entered inside me and took the situation into his penis right from where he left it. They both started to withdraw and penetrate my ass and pussy at the same moment as the rhythm progressively shifted. When we were together, I started to want for double fuck more than anything because it felt so amazing.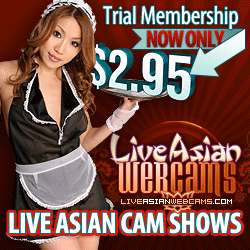 I was aware that they were converting me into a willing prostitute, but I didn't care because I wanted to fit in with my peers and my father's culture. I also started to seek more and more sex. The girls in our class started acting even colder toward me, and I started noticing the other guys in our class were looking at me curiously. I was sure that they had informed the other people about me and our activities at Yamaguchii's place.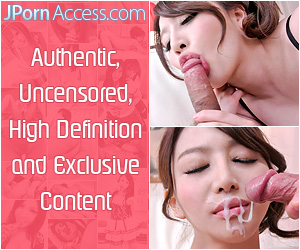 I was thrilled to be invited when Number One informed me that he was throwing a party on Friday night because his parents would be out of town for a week. However, as soon as I got there, I realized that none of the other girls in our class would be attending because I had been invited.