I had been promoted to my bank job and was head of security at a small company in Tokyo. I was 24 years old.
It was winter, late December and with the clocks turning back, it got dark around 4:30 pm.
I had an apartment in Kawasaki , and I liked going to work because it was the last "reverse commute". When he went to work, everyone ran to get to work and when he came home in the evening, everyone ran to get out of work. The train line ran from Tokyo to Shikoku and Kawasaki itself was about 40 minutes by train from work. The preferred train was 5:38 pm because it meant I didn't have to run from work and it was a non-stop direct train to Shikoku and then to Tokyo.
It was also replaced by new vagoons, so the trains were "aisle-free" with individual compartments, some with private toilets.
That night I waited at my usual place because I knew where the train would stop at the platform to get a good compartment, which would drop me off in Kawasaki just outside the exit and from there it was 50 yards for the bus. and home at 6.30. It was just great!
The train arrived on time and I opened the compartment door. There was only one woman in the compartment and we nodded as I entered as a sign of hello. I hadn't seen it before. I settled diagonally in front of her behind my magazine as the train staggered through the night.

After a few minutes, I glanced at my travel companion's note sheet. She was about 54 or 55, gray hair, very well dressed with a fur that was unbuttoned in front of her. She was wearing makeup and it looked like she had gone to Tokyo for a night out, probably a show or a meal. I was reading a Japan guide I found at work. That time, I was really curious to discover more places to have fun in Tokyo.
I went back to my magazine and looked up only when I noticed that she was shifting in the seat. The heating was on in the compartment and it was hot. She had pulled the fur off her shoulders and I could see she was wearing a long black dress with a slit on the back. Although the movement of her coat hadn't shown her shoulders, she had shown that her dress was very low cut and I could see her breasts.
As she watched her, she moved again and crossed her legs. This caused the dress to fall off the cross leg where it was open and then I was delighted with the sight of a thigh encased in gray stockings with only a small top of the stockings on display.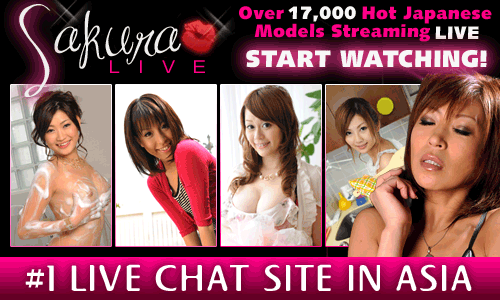 My cock moved. I settled behind my magazine and looked over. I looked at this woman with much more interest than before. She was reading her Guide, unaware of my interest. Inch by inch I watched the view, looking up at her leg from the strappy dark sandals she wore in her high heels to the glimpse of a gray sock. 
I moved the magazine until I put it in my lap and slowly and carefully unbuttoned the zip of my pants. I reached for my pants and pulled my hard cock out, holding it hard in my hand, hidden from her with the magazine. I knew the train wouldn't stop until Kawasaki station and I would enjoy it slowly, a 40 minute ride.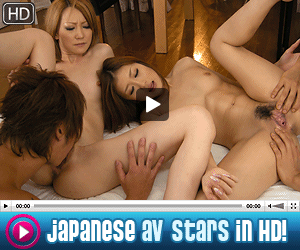 From time to time she looked at me and I was always staring at the magazine, all the while slowly pulling my foreskin back and forth and squeezing my hard cock and when he came back from his Guide paper, I once again started staring at her legs and cleavage.
I came very close to ejaculate so, holding the newspaper in front of me, got up and left the compartment to go to the bathroom. Once inside, I took off my pants and started really masturbating, remembering and getting excited with the woman on the other side of the wall, with the train whizzing through the night. It wasn't long before I came with five or six really strong jizz splashes, on the toilet walls and all over the mirror. I cleaned myself up and went back to the compartment.
I sat down again in my seat, really sweaty. After about two minutes, she reached into her purse and pulled out a pack of cigarettes. She put one in her mouth and unsuccessfully tried to get her lighter to work. She looked at me and said, "Sorry, do you have a light?"
I said "Sure" and put my hand in my pocket. I got up and walked across the compartment, sat down next to her and lit her cigarette. "Would you like one?" she asked

"Thanks," I replied, taking one from the offered package.
We talked for a few moments when she told me she was going to meet her son (who was about my age) who had come from college and were on their way to eat.

I told her it was hard for me to believe that she had a child of my age, and the whole time I spoke to her I was looking directly into her eyes and from time to time the cleavage I had admired from afar moments before her. .
I don't really know what happened next. My cock was once again furious and hard from being so close to her and the conversation we were having was pointless, but it gave me a chance to get really close to her. My magazine was still on my lap, and as I talked to her I reached under it and unzipped my pants again, releasing my cock. The fact that I was hiding my cock from her under a magazine was a big turn on.

We keep talking.
I smiled and slipped my right hand over her left breast, under her cleavage dress. She wasn't wearing a bra and when I touched her nipple she stiffened. I rubbed it.

"What are you doing? Stop! " she exclaimed, her eyes showing how scared she was.
All I could say was "Adorable" as I continued to rub her nipple.
She repeated her exclamation of hers "Stop it please!" (TO BE CONTINUED…)